This Week
Wednesday 10/11

Picture Day (Free Dress)
Jog-a-thon Assemblies
Important Dates
10/9
10/10

Author Visit – Cafeteria: 3:00pm-5:00pm

10/11
10/17

3rd Grade and Beyond Night: 6:00-7:00pm

10/19

Great Shake Out Earthquake Drill

10/21

 Beautiful Day: 8:30am – 1:20pm

10/24

 PTA Meeting 6pm (3rd Grade Presenting)

10/25

First Grade San Francisco Zoo Field Trip
 Galeotti's Fundraiser

10/27

 Spooktacular Bingo: 6:00-8:00pm

10/31
Rockin' Jog-a-thon Kickoff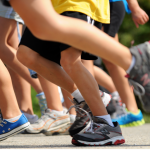 The Rockin' Jog-a-thon is a fun, healthy way to raise money to support Roosevelt programs.  The PTA is kicking off our major fundraiser to fund Art for All, Education Outside, technology upgrades, enrichment programs and much more.
We've teamed up with The Get Movin' Crew to make this event fun, easy, and a great boost to PTA funding efforts
Please help us by helping your child raise a target total of $75 in donations
It's easy! Just help your child gather five $15 flat donations or more
We Need Families to Complete 3 Easy Online Steps!
Register your Child by visiting thegetmovincrew.com.  It's free, super easy, and takes only a few minutes!
Share your child's fundraising webpage via email to 10-15 friends and/or family.
Post on Facebook or Social Media. It's two clicks to post. The average parent has 300 Facebook friends. You'll be surprised when donations come in from distant relatives, friends from high school, and co-workers. Post and see what happens!
Event details
Event Date: Thurs 11/9/17
Final Donation due date: Thurs 11/9/17
Donate online until:  Thursday 11/16/17
Donations in the form of cash & checks (in-school donations), should be turned in to the school.
Make checks payable to:  Roosevelt PTA
View your child's donation total on their Student Fundraising Webpage!
Incentives
All students will receive a uniform-approved Roosevelt Rockin' Jog-A-Thon t-shirt
Register at thegetmovincrew.com = Free Dress Fridays for the rest of the school year
Any donation in-school = Free dress Fridays for
the rest of the year
Reach individual goal of $75 raised and receive a pedometer to track your steps
Beautiful Day (10/21)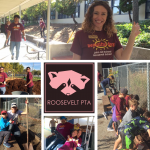 Please mark your calendars: Beautiful Day is on October 21st, from 8:30 am -1:30 pm. This is an annual event where volunteers sign up ahead of time to work on projects at various schools in our district – including Roosevelt! Projects range from garden projects, painting, deep cleaning, spreading mulch, weeding, and more. The theme is to DO GOOD TOGETHER, and this happens as people from different Redwood City communities come together to serve our schools.
Please invite friends and family to work with you on the project of your choice. You'll get a uniform-approved Beautiful Day shirt, lunch, and the chance to do good.
Please sign up ahead of time at http://signup.com/go/pfVebOg
If you have any questions, please contact Victor at VictorH@wearepcc.com
Good Eggs Fundraiser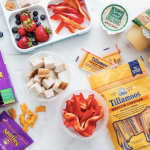 Remember to sign up for our Good Eggs fundraiser which launches today, October 1, and continues through the end of November.
Enter the code ROOSEVELT when you enroll to get $25 off of your first order. Sign up by October 15, and you'll be entered to win a week of free dinners! It's easy as 1-2-3 (see below for detailed instructions):
Go to www.goodeggs.com and fill your basket with all the best food (fresher than fresh produce, easy and delicious meal kits, kid's school lunch kits, sustainable meats & seafood, snacks, staples and more) for same-day delivery on Good Eggs.
At checkout, enter the code ROOSEVELT to get $25 off and automatically enroll — you only need to enter this code once.
Enjoy! You just discovered the easiest and most delicious way to support your school. All your orders in October and November will count toward our school fundraiser and give 10% of all purchases back to the Roosevelt!