This Week
Tuesday, October 3

6th Grade Expert Talk: 9:00am

Tuesday, October 4

8th Grade PBL Presentation: 8:15am

Tuesday, October 5

Middle School Report Cards Sent Home
Important Dates
10/9
10/10

Author Visit – Cafeteria: 3:00pm-5:00pm

10/11
10/12

2nd Grade PBL Presentation (Government)

10/13

3rd Grade and Beyond Night: 6:00-7:00pm

10/19

Great Shake Out Earthquake Drill

10/21

 Beautiful Day: 8:30am – 1:20pm

10/24

First Grade San Francisco Zoo Field Trip
 PTA Meeting 6pm (3rd Grade Presenting)

10/27

 Spooktacular Bingo: 6:00-8:00pm

10/31
Good Eggs Fundraiser
Remember to sign up for our Good Eggs fundraiser which launches today, October 1, and continues through the end of November.
Enter the code ROOSEVELT when you enroll to get $25 off of your first order. Sign up by October 15, and you'll be entered to win a week of free dinners! It's easy as 1-2-3 (see below for detailed instructions):
Go to www.goodeggs.com and fill your basket with all the best food (fresher than fresh produce, easy and delicious meal kits, kid's school lunch kits, sustainable meats & seafood, snacks, staples and more) for same-day delivery on Good Eggs.
At checkout, enter the code ROOSEVELT to get $25 off and automatically enroll — you only need to enter this code once.
Enjoy! You just discovered the easiest and most delicious way to support your school. All your orders in October and November will count toward our school fundraiser and give 10% of all purchases back to the Roosevelt!
Introducing: Good Eggs Kid's Lunch Kits!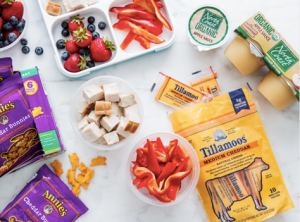 We've noticed that our kids' school lunchboxes are just a round-trip ticket for apples, bananas and sandwiches. You too? Meet a changing seasonal assortment of fresh-cut fruit and veggies paired with healthy snacks and protein like cubed turkey, hard-boiled eggs or summer sausage. It's a lunch (and snack time, too!) solution for a whole week of bento box-style lunches, letting you and your kid keep it fresh, healthy, and delicious every day. Introducing: Good Eggs Kid's Lunch Kits!