Message from the Principal
Happy new year! I hope you and your families had a wonderful end to 2018, and we all look forward to an exciting year in 2019.
I'd like to provide a quick reminder that school does not begin for students until Wednesday, January 9.
We have parent tours beginning later this week to meet prospective Roosevelt families.
Please let me know if you would like to help out as a tour guide and if you speak Spanish, as we do have Spanish-speaking and bilingual families interested in Roosevelt. All tours will be in the morning from 8:30-10am.
I have set up a couple of Tour Orientation Meetings for parents who are interested in being tour guides. The meeting should not take longer than 45 minutes, but I will walk you through what a tour will look like and provide you with some talking points. There is one orientation meeting on Wednesday evening this week and another on Thursday morning. I hope you can attend one of these if you are interested in being a parent tour guide. Tours start on Friday, January 11, 2019.
Meet RCSD Night is this week, which is when incoming Redwood City parents have the opportunity to speak with all of the different schools about their programs.
A reminder regarding attendance: RCSD does not get paid by the state when your children are not in school (whether it be an excused or unexcused absence). If you are planning a trip that is five days or more, please make sure you fill in the independent study forms. This ensures that we are still funded for those days, and more importantly, your child can keep up to date with their studies.
Again, wishing you a happy and healthy 2019, and we look forward to seeing your children at school on Wednesday, January 9.
– Principal Tina Mercer
This Week
Wednesday, January 9

Students return from Winter Break
Tour Orientation Meeting for parent tour guides | Library | 6:00pm

Thursday, January 10

Spirit Day: Heroes
Tour Orientation Meeting for parent tour guides | Cafeteria | 8:10am
Meet RCSD Night | 6-8pm
First after school chess enrichment! (details below)

Friday, January 11
Important Dates
Monday, January 14

Reclassification Ceremony | 4:30pm

Tuesday, January 15

School Site Council meeting | 6:00 pm

Thursday, January 17

Parent Tour | 8:30am
Kinder Information Night | 6:00 pm

Wednesday, January 23

Canyon Inn Fundraiser | 11am-10pm
After-School Chess!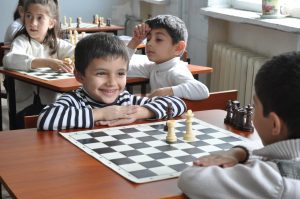 Don't forget to sign up for after-school chess!
DAY(S) OF WEEK: Thursday
START DATE: 
END DATE: 
START TIME: 
END TIME: 

REGISTRATION FEE: $172
Signup here: https://enrichment.bayareachess.com/Roosevelt19Winter
Full details: here!
Duck Pond Update
Thank you for the donor who sent us the egg candle! Now… as the eggs are developing, the kids can see the chicks grow and track their progress. There was not note so we don't know who to thank! (Amazon doesn't tell us who to thank without a note.) There are still items on the wish list, including some great books! Click here!