This Week
Tuesday, 10/24

Foreign Exchange Students visiting from Germany
 PTA Meeting 6pm (3rd Grade Presenting)

Wednesday, 10/25

First Grade San Francisco Zoo Field Trip
Student-of-the-Month Assembly (Gr 2): 9:00am
 Galeotti's Fundraiser: 12:00pm-9:00pm

Thursday, 10/26

Student-of-the-Month Assembly (Gr 3-5): 9:00am
Student-of-the-Month Assembly (TK&K): 11:45am

Friday, 10/27

Student-of-the-Month Assembly (Gr 6-8): 9:00am
 Spooktacular Bingo: 6:00-8:00pm
Important Dates
10/31
11/1

Grade 4 Mission Field Trip

11/2
11/3

3rd Grade and Beyond School-Wide Tour
(Call the office to sign-up for a tour!)

11/8

Middle School and Beyond Night: 6:00pm

11/9

 Roosevelt Rockin' Jog-a-thon!

11/10

 Veteran's Day – No School
Galeotti's Fundraiser (THIS WEDNESDAY, Oct 25)
Drop-in to Galeotti's Pizzeria for dinner or grab some take-out  between 12pm and 9pm and 25% of all proceeds will donated to fund Roosevelt programs!
Visit:  3121 Jefferson Ave. Redwood City
Take-out: (650) 780-9622
Spooktacular Bingo (THIS FRIDAY, Oct 27)
Calling all ghouls! Spooktacular Bingo is THIS FRIDAY from 6pm-8pm! This free-admission event will be feature: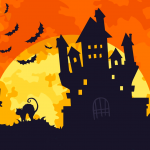 multi-prize bingo all night!
a costume contest!
Face-painting!
Halloween carnival games!
huge pumpkin-weight guessing contest!
pizza, veggies, snacks and drinks for sale!
seven bullets-worth of exclamation marks!
Find the hidden word in the hidden poster in this newsletter to win a free game ticket!
Rockin' Jog-a-thon (Thu, Nov 9)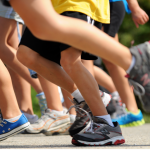 We've hit 50% of our goal and already have seen classrooms hit their goals and earn pizza/donut/popcorn parties!
View the SCHOOL LEADERBOARD here.
KEEP IT UP!
We Need Families to Complete 3 Easy Online Steps!
Register your Child by visiting thegetmovincrew.com.  It's free, super easy, and takes only a few minutes!
Share your child's fundraising webpage via email to 10-15 friends and/or family and aim for a target of $75 or better!
Post on Facebook or Social Media. It's two clicks to post. The average parent has 300 Facebook friends. You'll be surprised when donations come in from distant relatives, friends from high school, and co-workers. Post and see what happens!
Event Details
Event Date: Thurs 11/9/17
Donations in the form of cash & checks (in-school donations), should be turned in to the school. Make checks payable to:  Roosevelt PTA
View your child's donation total on their Student Fundraising Webpage!
Student Incentives
All students will receive a uniform-approved Roosevelt Rockin' Jog-A-Thon t-shirt
Register at thegetmovincrew.com = Free Dress Fridays for the rest of the school year
Any donation in-school = Free dress Fridays for the rest of the year
Reach individual goal of $75 raised and receive a pedometer to track your steps
Good Eggs Fundraiser: Through November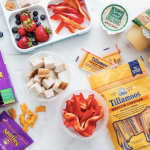 Our Good Eggs fundraiser keeps on giving! So keep those orders coming, and the Roosevelt proceeds flowing.  This offer continues through the end of November.
Enter the code ROOSEVELT when you enroll to get $25 off of your first order. Sign up by tonight – October 15 – and you'll be entered to win a week of free dinners! It's easy as 1-2-3 (see below for detailed instructions):
Go to www.goodeggs.com and fill your basket with all the best food (fresher than fresh produce, easy and delicious meal kits, kid's school lunch kits, sustainable meats & seafood, snacks, staples and more) for same-day delivery on Good Eggs.
At checkout, enter the code ROOSEVELT to get $25 off and automatically enroll — you only need to enter this code once.
Enjoy! You just discovered the easiest and most delicious way to support your school. All your orders in October and November will count toward our school fundraiser and give 10% of all purchases back to the Roosevelt!