Message from the Principal
I hope many of you had a day off today and were able to enjoy this beautiful weather.
Thank you to the parents who came to our Valentines' Day Coffee with the Principal. I appreciate the forum for hearing your concerns and questions. I want you to know that we are discussing some of these issues behind the scenes, and hopefully we can offer some solutions soon. An early reminder that our second Coffee with the Superintendent will be on Wednesday, March 18 at 8:30am. Please mark your calendars if you would like to attend.
I wanted to let you know that PG&E will be doing some work on Vera Ave starting next week from Monday, February 24 through Saturday, February 29 installing a new utility pole and power grid. It is supposed to minimally impact pick up and drop off on Vera Ave, but if this changes, we will let you know as soon as possible, and be aware that you may need to drop off on Euclid Ave.
As it seems as if February is quickly disappearing, I wanted to remind families that parent/teacher conferences begin the week of March 9. The entire week will be minimum days for kindergarten through 8th grade. (All kindergarten students will be Early Birds that week.) Look for conference slips to come home in Thursday folders.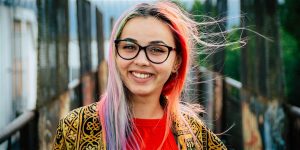 RCSD families are invited to attend the upcoming parent education event at Woodside High School (Multi-Use Room – 199 Churchill Ave, Woodside) titled "Creating Gender Inclusive Environments for Children & Teens".  Admission is free, and snacks will be provided. To RSVP for this event, go to: https://genderspectrum2020woodside.eventbrite.com. Spanish interpretation will be available.
I would like to send out a reminder about parking appropriately both in our upper parking lot and on Vera Avenue. You must have a disabled placard to park in the marked spaces, and you are not to park in the striped zones. Pick up and drop off should only be done in the white loading zones, and these are not for parking either. I know parking is a challenge, but it is also very important to be considerate of others in our limited parking spaces.
Wishing you all a wonderful week!
– Principal Tina Mercer
This Week
Wed, Feb 19

Roosevelt Girl Scout Troop Cookie Sale – Day 1

Thu, Feb 20

Roosevelt Girl Scout Troop Cookie Sale – Day 2
Important Dates
Mon, Feb 24

Variety Show Rehearsal (Mandatory) | 2:00pm | Cafeteria

Tue, Feb 25

 PTA Meeting | 6:00pm | Staff Room (14)

Tue, Mar 10

Variety Show Dress Rehearsal | 1:00-3:30pm | Cafeteria

Fri, Mar 13

 Variety Show | 5:30pm | McKinley Auditorium
Roosevelt Girl Scout Troop Cookie Sale
Roosevelt Girl Scouts will be selling cookies on campus THIS WEEK on Wednesday Feb 19th and Thursday Feb 20th before and after school. Come seek them out and support your local scouts while getting your cookie fix on.
Unleash your inner cookie monster!