Message from the Principal
Can you believe we celebrated our 100thday of school last week? Fewer than 80 school days left. Am I allowed to say that time flies when you're having fun? Hopefully you feel the same way.
Our annual Lego Block Party was another raging success. Food was fantastic and lots of Lego fun for everyone who came.
We have our first Coffee with the Principal for 2019. I look forward to seeing many of you in the library. Let's chat about how things are going this year.
We have chess, Spanish, coding, and art as after school enrichment activities. They are all wonderful opportunities for our students to find new interests or spend time enjoying already existing ones.
ELPAC testing (English Language Proficiency Assessments for California), our annual test for English learners, began last week. It will be continuing over the next few weeks.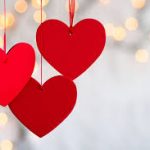 A weekly reminder regarding attendance: RCSD does not get paid by the state when your children are not in school (whether it be an excused or unexcused absence). If you are planning a trip that is five days or more, please make sure you fill in the independent study forms. This ensures that we are still funded for those days, and more importantly, your child can keep up to date with their studies.
Love is in the air this week—wishing you all a wonderful Valentine's Day. May your day be full of love and spent with loved ones. Also, a quick reminder that there is no school next Monday, February 18 as we celebrate Presidents' Day.
– Principal Tina Mercer
This Week
Mon,  Feb 11

School Site Council | 6:00pm | Room 14

Thu, Feb 14
Fri, Feb 15

Coffee with the Principal
Important Dates
Mon, Feb 18

No School: President's Day

Tues, Feb 26