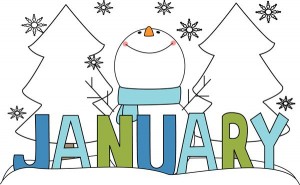 The new year started with a bang at Roosevelt! Here's just a sample of what was happening in just some of the Roosevelt classrooms:
(Please note: If you get this blog post via email subscription, you won't be able to see all of the images. Please go to www.rooseveltparents.com)
Kindergarten:
There's always a lot happening upstairs with the Kindergarteners and this time of year is no exception!
The Kindergarten classes jumped right back in and started focusing "L" and the sight word "is" the first week of January. In Math, the students are  working on addition and various strategies that can be used to solve word problems.
The Kindergarteners have been working hard on their "All About Me"  PBL presentations. The students were given their posters to bring home to add pictures, artwork and list interesting facts about themselves. The students then scheduled their presentation date. If they have signed up for a day that doesn't work for their parents, they learn the real world skill of rescheduling their presentation.  The children all practice being a good speaker and a good audience. After each child presents their poster to the class and any parents in the audience, they have to answer any questions. The class is then asked what they have learned about the speaker from the presentation and create a mini book about each classmate. This helps the students start to learn how to be good presenters and good audience members.
The Kindergarten and 1st grade classes also had a visit from The Marine Mammal Center's Sea to School program. More information about this visit can be seen under the 1st grade.
1st Grade:
In Language Arts, the 1st graders have been learning about reading and the sounds/letters: sh, th, wh, and ch. They have been introduced to the long a sound and CVCe words (long a, silent e words such as: gate, rake, name). In Math, they are currently working on subtraction.
(Parents, please make sure to encourage your students to practice their subtraction math facts at home. Remember the goal by the end of the year is for first grade students to know their addition and subtraction math facts to 20 fluently!)
Work is beginning on their PBL unit: "Me on the Map" in Social Studies. The students received a letter from Mrs. Girardi asking if they can help her by making a map of the school. The students quickly realized that the class has to learn about maps if they want to make a good one!
Room 30's buddy class is the 5th grade class from Room 13. Both classes got together on January 26 to kick off the Kindness Challenge. Here are some photos of the 5th & 1st graders playing some games together (a rhyming word game & addition game).
And finally, Kindergarten and 1st graders had a Sea to School visit from The Marine Mammal Center. The visit included short stories, puppets, animal sounds and dress-up to help the students learn about a variety of marine mammals (including sea otters, seals, sea lions, dolphins and whales). The students were able to examine specimens such as skulls, pelts and bones and they learned how the Marine Mammal Center cares for these animals.
2nd Grade:
In Language Arts, the 2nd graders have been learning about story summaries, suffixes(-s,-ing, and –ed).  The students continue to write plans and paragraphs. The 2nd graders are becoming very strong readers.  They are taking Accelerated Reading quizzes on a weekly basis.
In Math, the students are working on subtraction and geometry (3-d and 2-D shapes). They are also learning place value and writing numbers to 1000.  All second graders need to be able to count and understand numbers to 1,000.
In PBL, 2nd graders have started a World Changer Unit.  They have been studying Dr. Martin Luther King, Jr.  They will continue learning about famous people who have changed our world.  The unit will culminate in March with all the students presenting on a famous person in history. 

In Art, 2nd grade did portraits of themselves as superheroes.
3rd Grade:
What are we learning in 3rd grade?
In Mathematics, the students are mastering the concepts of Division and learning Fractions (Reviewing, adding, subtracting, comparing fractions, and equivalent fractions).
In Language Arts, the students are continuing with their Literature Circles and independent reading. The students are also learning about Shades of Meaning. These are words that have similar meanings (such as small, little, tiny, teeny). Students learn to use context clues to decide which word should be used in a sentence. This helps to improve their writing.
The students are wrapping up their paragraphs on their New Year's resolutions. Next, they will be working on writing summaries using a non-fiction Ohlone book.
For the 3rd grade PBL – Social Studies Unit, the driving question is "How have changes over time, in Redwood City, affected American Indian nations today?" To kick off this unit, the students are learning about who the Native Americans are and who were the tribes in the Bay Area including the Ohlone (the tribe that once occupied Redwood City). They have learned a lot about the natural resources of California and tribes' dependence on them. In March, 3rd graders will be going on a Field Trip to the Redwood City History Museum for the Ohlone exhibit.
4th Grade:
January was an exciting month for fourth grade!  The 4th graders began the year with a study of elephant seals and a fantastic field trip to Ano Nuevo to watch the creatures in their habitat.
Students then engaged in a mini-PBL unit on Civil Rights and the Constitution.  They developed their own research questions and are currently researching and writing five paragraph essays on questions such as, "How have civil rights changed over time?" "How did regular people fight for civil rights?" and "Who were influential people in the Civil Rights movement?"  WeThe students are also working on their science PBL unit on Electricity and Magnetism.  Their driving question is, "How does our community benefit and depend on electricity?"  Students are learning about circuits and energy conversion, and will soon use their knowledge to develop their own inventions.  The 4th grade will have a field trip to the Exploratorium on February 17th, and the inventors of the product "Roominate" featured on the hit ABC show "Sharktank" will join the 4th grade classes as our outside experts in early March.
In Math and ELA, students are continuing with the same great work ethic and academic achievement they have shown all year. They are wrapping up their study of long division and are about to move on to fractions.  During their Reading Workshop, students learned to write summaries of fiction and nonfiction texts and have begun word study using the program "Words Their Way."  Fourth grade has also been fortunate to have many teachers from the district visit and observe our Reading Workshop in action.
In other news, fourth grade led the school-wide Great Kindness Challenge during the last week of January.  The students enjoyed presenting to every class and leading the school in kindness activities.  Fourth Graders have already thought of ways to continue to be "Kindness Leaders" throughout the year.
Room 6B:
Room 6B's Lego table continues to be the foundation of their classroom learning. In the beginning of the year, the students built a Lego community and discussed what a community is. The students talked about the different jobs and roles in a community. The students have now created two Lego communities in the classroom and they are learning about sharing human and material resources.
In Language Arts, the students are practicing speaking in complete sentences and working on individual speech and language goals. They are working hard at reading comprehension at individual levels and they are listening to fiction and non-fiction books on CD and discussing a variety of topics. The students now listen to a story in a group setting and then engage in a group discussion.
In Science, the students are reading and learning about the plant cycle with the book From Seed to Plant by Gail Gibbons.
In Math, they are working on their IEP goals, which include word problems and math facts in a small group setting.

5th Grade:
The 5th graders are gearing up for their week in Jones Gulch for Outdoor Education.

In Math, the students are in Unit 4 on the district scope & sequence.  They're working on multiplying whole numbers with decimals (example: 209 × 10.5) and dividing whole numbers with decimals, so moving away from long division (example: 175 ÷ 11).  The class is still refining long division and multi-digit multiplication in an algorithm as well as all skills within word problems.
In PBL the 5th grade is continuing the unit "WaterWise".  The students are discovering lots of ways to conserve water and how to lessen our human impact on Earth.  As the unit continues, the students will get into small groups of 2 or 3 and create either a brochure or a 1minute commercial on water conservation.  They can't wait to share them!
The 5th grade has recently had two wonderful assemblies – the Peace Signs Assembly, classroom workshop and family night – focusing on resolving conflict.
We had a water assembly for 5th grade which ties in perfectly with the PBL water unit, impact on the environment, and of course, outdoor ed. Room 11 decided as a class to enter the Rethink Waste recycled art project, so they are saving recycled materials in order to come up with an amazing piece of recycled art. This project will start in mid-February.
Not only do they go to the main computer lab twice a week to practice JIJI, take AR quizzes, and maybe some type to learn, they are also becoming proficient with Chromebooks. The students are doing Front Row math once a week,  have Google accounts, and we are becoming familiar with Newsela – the latest news at a variety of reading levels. At home, the students are using JIJI and Front Row math.
The 10 week D.A.R.E program has startedf which not only addresses alcohol and drug issues, but bullying, making the right choices, and being a good student. It ties in with the Peace Signs assembly. Officer Diana Villegas from the Redwood City Police Department is teaching the program.
6th Grade:
In 6th grade science the students just finished a unit on density and buoyancy. They measured the mass of objects on a triple-beam balance with accuracy to 0.1 gram. The students found the volume of regular solids by calculation, and irregular solids by placing them in a graduated cylinder filled with water. They placed a ball of clay into water and found that it sank, but when the clay was fashioned by students into a boat shape, it displaced enough water weight for buoyancy to lift the clay to the surface. They had an inter classroom contest to see which boat could hold the most paperclip 'sailors.' Finally, using a spring scale the students measured the weight of an object in and out of water to see where it would weight more. Most students were surprised to find that things weigh less in water.
The 6th graders are now in the midst of our map unit. Students have learned to read a road map and plan a mock trip, learned latitude and longitude and found worldwide cities, and have made topographic map contour lines from a model using increasing water height.
7th Grade:
The 7th graders are reading A Long Walk to Water in Language Arts and learning how to cite text-based evidence in support of their analysis of the characters.  It is a narrative non-fiction that chronicles the lives of two Sudanese children; one narrative takes place during the Sudanese Civil War in 1985 and the other narrative takes place in 2008.  Both stories highlight the struggles of refugees and survivors in third-world countries.
They are also studying the Republic of Mali in Africa for Social Studies.  Their PBL driving question is "What are the effects of the exchanges in Mali?"  Using curriculum from UC Berkeley, they are reading several source documents and learning why perspective is so important when studying history.  For example, which perspective would be a more accurate one to tell the history of the Malian culture, the Northern Arabs and Muslims who tried to convert all the West Africans to Islam, or the West Africans whose history was passed down over generations through storytellers who believed powerful kings used magic and sorcery?
In Writing/Grammar, the students just completed a cause/effect paragraph summarizing what they have learned, thus far, about the effects of the exchanges at Mali.  The class is also studying linking verbs and helping verbs, and how verbs can determine the tone of a piece of writing.
8th Grade:
Graduation planning has begun! There is a parent meeting on February 11 to discuss graduation events.
The 8th grade students have started their Chemistry Unit in Science, and are studying the atom, periodic table, and chemical compounds. As a part of their PBL unit, students are making Power Point slide shows to present on March 4th.  Please come and see them and help celebrate their achievements!
In Math, 8th graders are studying functions and equations.
As preparation for their next Science unit on force, velocity and distance, the 8th graders have a field trip to the San Jose Tech Museum on February 27. This is a really fun place to visit, and everyone is very excited.
Reading Fair:
The 2nd Annual Roosevelt Reading Fair was a tremendous success! The work turned in by the students was so impressive that the judges had a really hard time deciding the winners. A big thank you to our wonderful judges for taking the time to spend a morning judging all of the entries. If you see any of them around town, be sure to thank them for supporting our school!
School Board Trustees  – Dennis McBride, Hillary Paulsen, and Alisa MacAvoy
YMCA Program Directors –  Trenton Hill, Danny Koba and Julie Wesolek
Creative Learning Loft owner – Darlene Hampton
Spectrum Magazine Editor – Steve Penna
San Carlos School District Principal – Marie Crawford
Children's Literature Book Reviewer – Sharon Levin
Retired Teachers – Mary Lou Holding and Mary Ann Clifford
Anti-Bullying:
Continuing Roosevelt's anti-bullying campaign, the students in grades 3 – 5 participated in the Kaiser Permanente "Peace Signs Assembly" and workshops. The assembly and follow up workshops are designed to teach the students about conflict resolution, skills to respond to bullying, how to show empathy and respect for others and the importance of seeking help from trusted adults when faced with bullying and violence.
The 4th graders led the school in a Kindness Challenge. All Roosevelt students were challenged to perform as many kind deeds as they could.