This Week (Jog-a-thon!)
Wednesday, Nov 8

Middle School and Beyond Night: 6:00pm

Thursday, Nov 9

 ROOSEVELT ROCKIN' JOG-A-THON!

Friday, Nov 10

 Veteran's Day – No School
Important Dates
11/13
11/14

Book Fair Night: 4:30pm-7:30pm

11/16

Kinder Tour School Wide: 8:15-10:15am

11/17

Principal of the Day: 8:15am-10:15am

11/20-11/24

 No School

11/28

 PTA Meeting: 6:00pm (5th Grade Presenting)

11/29

Make-up Picture Day: 8:15am
Please RSVP with the Office
Rockin' Jog-a-thon (This Thursday, Nov 9)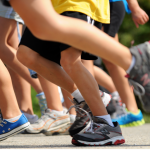 We're nearing our goal and and had our next two classrooms earn their pizza/donut/popcorn parties! Congrats to Ms. Mallari/Room 21 and Ms. Coffey/Room 22! But we can't stop now! Let's go after one last push for pledges. We want to make sure we can fund all of our programs and field trips!
View the SCHOOL LEADERBOARD here.
ALMOST THERE! KEEP IT UP!
We Need Families to Complete 3 Easy Online Steps!
Register your Child by visiting thegetmovincrew.com.  It's free, super easy, and takes only a few minutes!
Share your child's fundraising webpage via email to 10-15 friends and/or family and aim for a target of $75 or better!
Post on Facebook or Social Media. It's two clicks to post. The average parent has 300 Facebook friends. You'll be surprised when donations come in from distant relatives, friends from high school, and co-workers. Post and see what happens!
Event Details
Event Date: Thurs 11/9/17
Donations in the form of cash & checks (in-school donations), should be turned in to the school. Make checks payable to:  Roosevelt PTA
View your child's donation total on their Student Fundraising Webpage!
Student Incentives
All students will receive a uniform-approved Roosevelt Rockin' Jog-A-Thon t-shirt
Register at thegetmovincrew.com = Free Dress Fridays for the rest of the school year
Any donation in-school = Free dress Fridays for the rest of the year
Reach individual goal of $75 raised and receive a pedometer to track your steps