Mark your calenders for the following events at Roosevelt: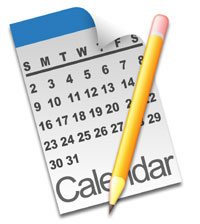 Monday, December 9
Please join us for Roosevelt's annual WinterFest celebration at PCC – 3560 Farm Hill Boulevard. Grades K -2 at 5:30pm (please arrive at 5:00pm) and grades 3 -5 at 7:00pm (please arrive at 6:30pm)
Tuesday, December 10
Student Council meeting after school

Please join us for Roosevelt's annual WinterFest Middle School Showcase at PCC – 3560 Farm Hill Boulevard. Grades 6 -8 at 6:00pm (please arrive at 5:30pm)
Wednesday, December 11
Holiday Gift Store open from 2:00pm – 4:00pm in Room 20 (more information below)

Roosevelt presenting to Redwood City School District at Board Meeting at 7:00pm (more information below)
Thursday, December 12
4th/5th grade choir – after school – closing party
Holiday Gift Store open from 1:00pm – 3:00pm in Room 20
Friday, December 13
Holiday Gift Store open from 4:30pm – 6:30pm in Room 20
Family Movie Night! — Arthur Christmas at 7:00pm (4th grade families need to volunteer)
Important Dates…
December 11 – 17 – Roosevelt Holiday Shop after school in Room 20
December 16 – Pump it Up party for students that sold 8+ boxes of chocolate
December 13 – Holiday Movie Night at 6:30pm (Holiday Shop will also be open) (4th grade families volunteering)
December 20 – Pajama Day!
December 23 – January 3 – Winter Break – No school
January 7 – Classes resume
January 13 – Site Council Meeting at 6:00pm in Room 14
January 20 – Martin Luther King's Birthday – No School
January 27 – PTA Meeting at 6:00pm in Room 14
WinterFest!…
Please join us for Roosevelt's annual WinterFest celebration at PCC – 3560 Farm Hill Boulevard. Grades K -2 at 5:30pm and grades 3 -5 at 7:00pm on Monday, December 9. Grades 6 -8 at 6:00pm on Tuesday, December 10.
Roosevelt Board Report…
Principal Girardi will be presenting a report to the school board about Roosevelt's program and achievements. Ms. Girardi will also be presenting certificates of appreciation to community members that have been instrumental in Roosevelt's success. Parents (and students) are asked to come to this meeting at 750 Bradford Street to show your school pride and support for Principal Girardi. The meeting will begin at 7:00pm. Parents may leave at the conclusion of Ms. Girardi's report (approx 7:30pm)
Holiday Gift Shop…
The holidays are just around the corner and once again, Roosevelt will be opening a Holiday Gift Store! An outside company has brought in items for the Holiday Store. Students (and parents) will be able to shop for gifts for family members and friends for the holidays. A flyer and envelope was sent home in last Thursday's folder. You can decide with your child how much money he/she can spend for each person and enclose the money in the red box that came home with the flyer. The Gift Store volunteers will help the children purchase gifts within their price range. Items range in price from $1.00 to $15.00.
8th grade families have been assigned to help with this event. If you are an 8th grade parent in either Ms. Elmore's or Mr. Baretto's class and haven't signed up for a shift in the gift store, please contact Tracy DaCosta at tdacosta@rcsdk8.net. If you are not a parent in any of these classrooms, but would like to help out, you are also welcome to sign up.
On the Parent Blog…
Pictures have been posted from Saturday's Golden Bell Award ceremony. If parents have pictures from the Hometown Holidays Parade, please send them in, so that they can be posted. trishreillytaylor@gmail.com
Honey Bear Trees…
If you are buying a fresh Christmas tree this year or need a fresh wreath or garland, Honey Bear Trees in Redwood City on Woodside or in San Carlos on El Camino is donating a percentage of your purchase back to our school. Tell them you are from Roosevelt School at checkout and they will make sure Roosevelt gets a portion of your sale.
"Food for Fines" at the Redwood City Public Library!…
Do you have outstanding library fines? Well, this is your chance to clear your account by simply helping others.
The Redwood City Public Library, in partnership with the San Mateo County Library, San Mateo Public Library, Daly City Library and Second Harvest Food Bank, will accept donated food in place of overdue book fines over the month of December as part of "Food for Fines" – a program, in its fourth year of existence, that gives community members a chance to clear their overdue library account by donating food in place of fines.
Anyone with outstanding library fines is invited to deliver nonperishable food items to any Redwood City library (or to any of the San Mateo County Library's twelve branches, Daly City Library's three branches or San Mateo Public Library's three branches) during regular business hours. The higher the amount of your unpaid fines, the more food you can donate.
Donation letters…
The PTA has donation letters that you can use to ask for donations for a general PTA contribution, the 5th grade trip to Outdoor Education or the 6th grade trip to Yosemite. If you would like a hard copy of any of the letters, please let us know and we'll be happy to give you as many copies as you need. You can also download the letters here and print them out yourself: PTA_Donation, PTA_OE_Donation, PTA_Yosemite_Donation.
6th Grade Families…
If you haven't done so already, please send in your $50 deposit and/or your next payment for the April Yosemite trip. Checks may be made out to Roosevelt PTA. You may also pay via credit card in the school office or with the Donate button on the parent blog.
5th Grade Families…
Please send in your first deposit for Outdoor Education in May. As with other field trips and events throughout the year, the PTA can't fund the entire trip for the 5th grade so we need parent contributions  to make this trip happen.
Online Directory…
The 2013/2014 school directory is going green! We've switched to an online directory to save money on printing costs and to save paper. You will be able to access the directory from your home computer, smart phone or tablet starting in December. You can also update your family information any time during the year. The system will "graduate" your child every year, so you only have to enter the information just once. Each year you just need to verify that your information is correct.
Go to:  https://www.myschoolanywhere.com/new-family.a5w?fam=RooseveltSchool13838
Fill out the information for each Roosevelt student in your family
In the "Family Display Note" please fill in any languages spoken at home
Hit Save  — You're all done!
Shoparoo Holiday Bonus!…
For the first time ever, Shoparoo-ers will be able to earn donations from receipts outside the grocery world.  From now until the end of December, Roosevelt Elementary will get 20 Roo Points every time you snap a receipt from one of the stores below.
Macys, Kohls, JC Penney, Sears, Dillards, Neiman Marcus, Nordstrom, Belk, Bon Ton, Saks Fifth Avenue
Best Buy, GameStop, at&t, Verizon Wireless, apple, Radio Shack
The Home Depot, Lowes, Menards
Staples, Office Depot, OfficeMax
All of your normal grocery-related receipts (including those from your favorite toy, pet, beauty, and baby stores) will still earn Roo Points like they always do.
Fundraise While You Shop…
Don't forget to scan this week's receipts for Shoparoo, check those Safeway receipts to make sure that Roosevelt is getting your escrip credits and look for Box Tops on anything you bought this week!
"Like" us on Facebook…
Please be sure to "Like" the Roosevelt page www.facebook.com/RooseveltElementarySchool
Have a great week!